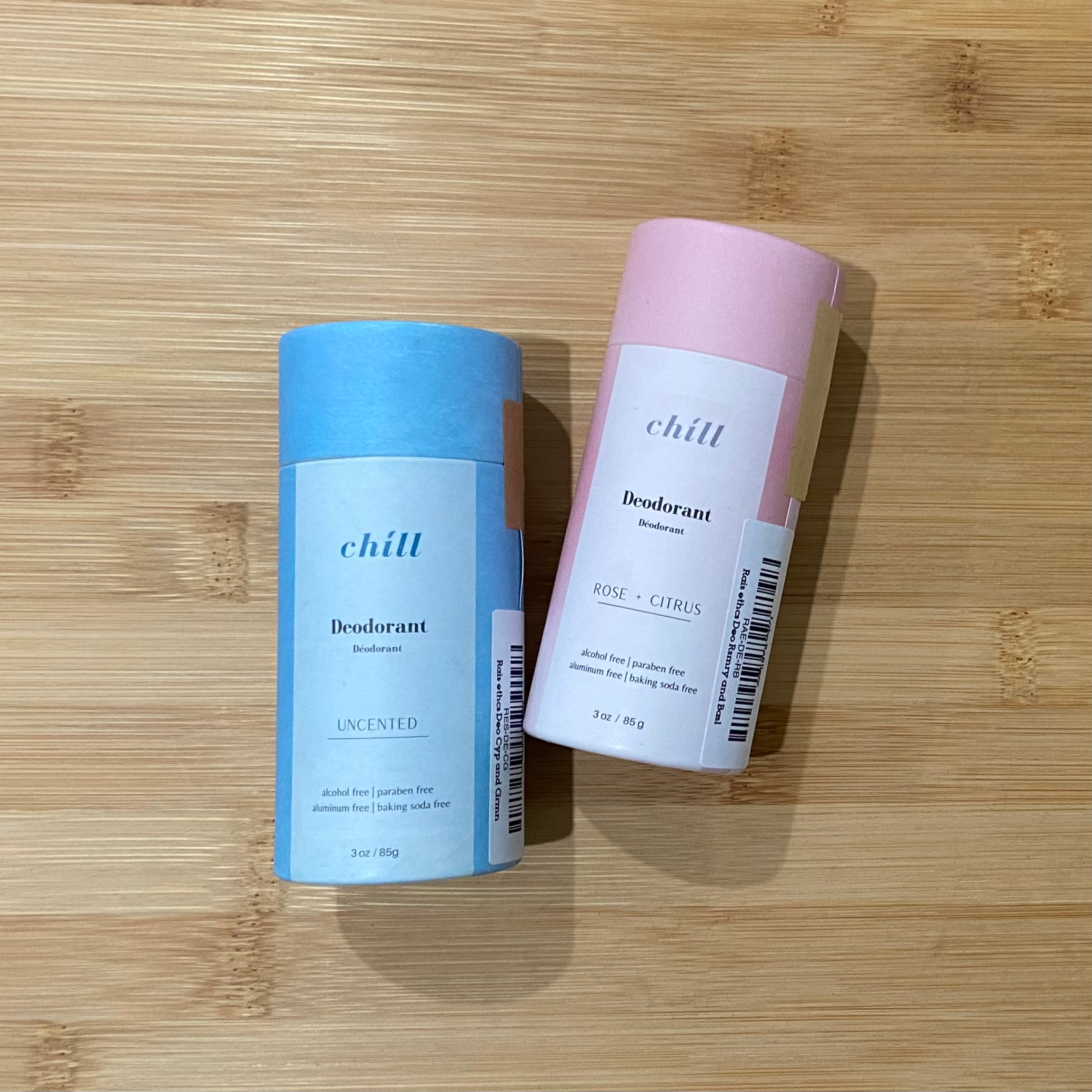 This vegan deodorant is designed to keep you fresh with a very light and smooth application. The deodorant stick is nonirritating, containing no baking soda or toxic aluminum. It does not contain artificial scent, parabens, phthalates, or beeswax.
Safe to use everywhere on your body where sweat and odor reside - including armpits, inner thighs, bikini line, behind knees, heels, the bottom of feet.
Note: we try our best to reduce waste and in some cases, deodorants might be dented. Due to the delicate nature of the deodorants, we are working on outer boxes for the deodorant bar to keep them intact during shipping.
Tested by family and friends (not on animals): moisturizing with no oily feeling, no white cast, no stickiness, itchiness, or burning sensation
Full ingredient list
Magnesium hydroxide, coconut oil, rice bran wax, candelilla wax, shea butter, arrowroot powder, coconut triglycerides, vitamin e