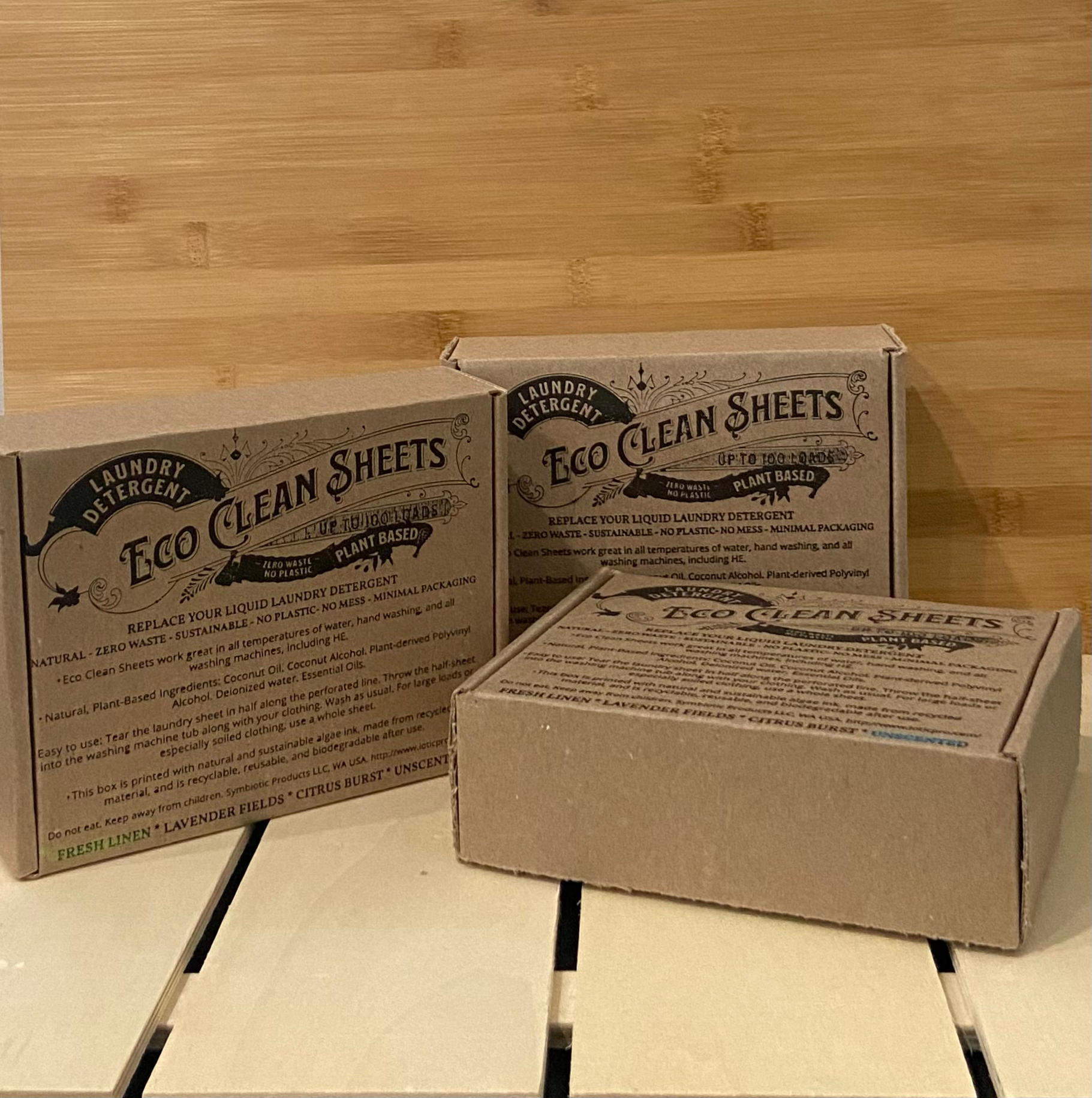 Eco Clean Sheets Concentrated Laundry Detergent 50 Sheets
Simply take an Eco-Clean Laundry Sheet, tear it in half along the perforated line, and throw it in the laundry tub with your clothes.
Works great with any temperature of water in any washer (HE or standard).
Eco Clean Sheets are plant-based and concentrated for zero waste.
Each sheet is two loads.
How to Use: Tear laundry sheet in half along perforated line. Throw the half-sheet into the clothes washer tub with your clothing. Wash as usual. For large loads or especially soiled clothing, use a whole sheet.
Up to 100 Loads
Made in United States
Ingredients: Coconut Oil, Coconut Alcohol, Plant-derived Polyvinyl Alcohol, Deionized water, Essential Oils
Warnings: Do not eat. Keep away from children.