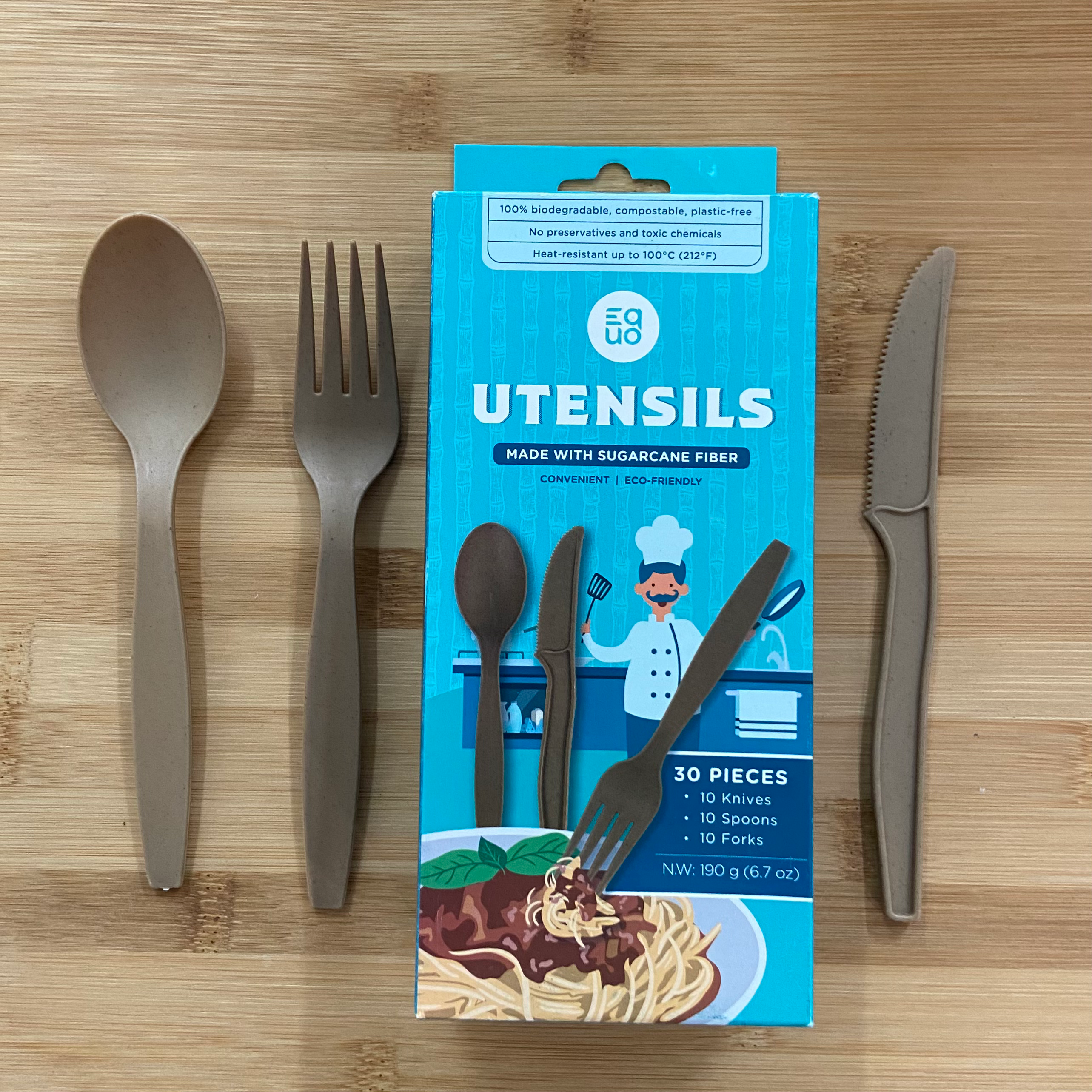 EQUO Utensils 30 pieces Made from Sugarcane
✓ ALL NATURAL: Our sugarcane utensils are made from the residual sugarcane fibers (bagasse) from the sugarcane plant, after it has been squeezed of its sugarcane juice. It is then used to to create our sustainable, disposable cutlery which are 100% plastic-free, biodegradable, compostable and non-toxic.
Knife: 16.8*1.6 cm (6.61*0.63 inch)
Fork: 16.4*2.4 cm (6.46 * 0.94 inch)
Spoon: 16.4*3.6 cm (6.46 *1.42 inch)
✓ TOP QUALITY: The sugarcane utensils can handle hot, cold, or oily foods with ease, making them the perfect vehicle for any delicious food. They are not coated with wax or plastic, are grease-resistant and are soak-proof, making them perfectly sustainable for quick food restaurants, concessions, caterers, hospitality, and more.
✓ WIDE APPLICATION: Works perfectly for daily meals. camping, picnics, lunches, catering, BBQs, parties, weddings and restaurants.