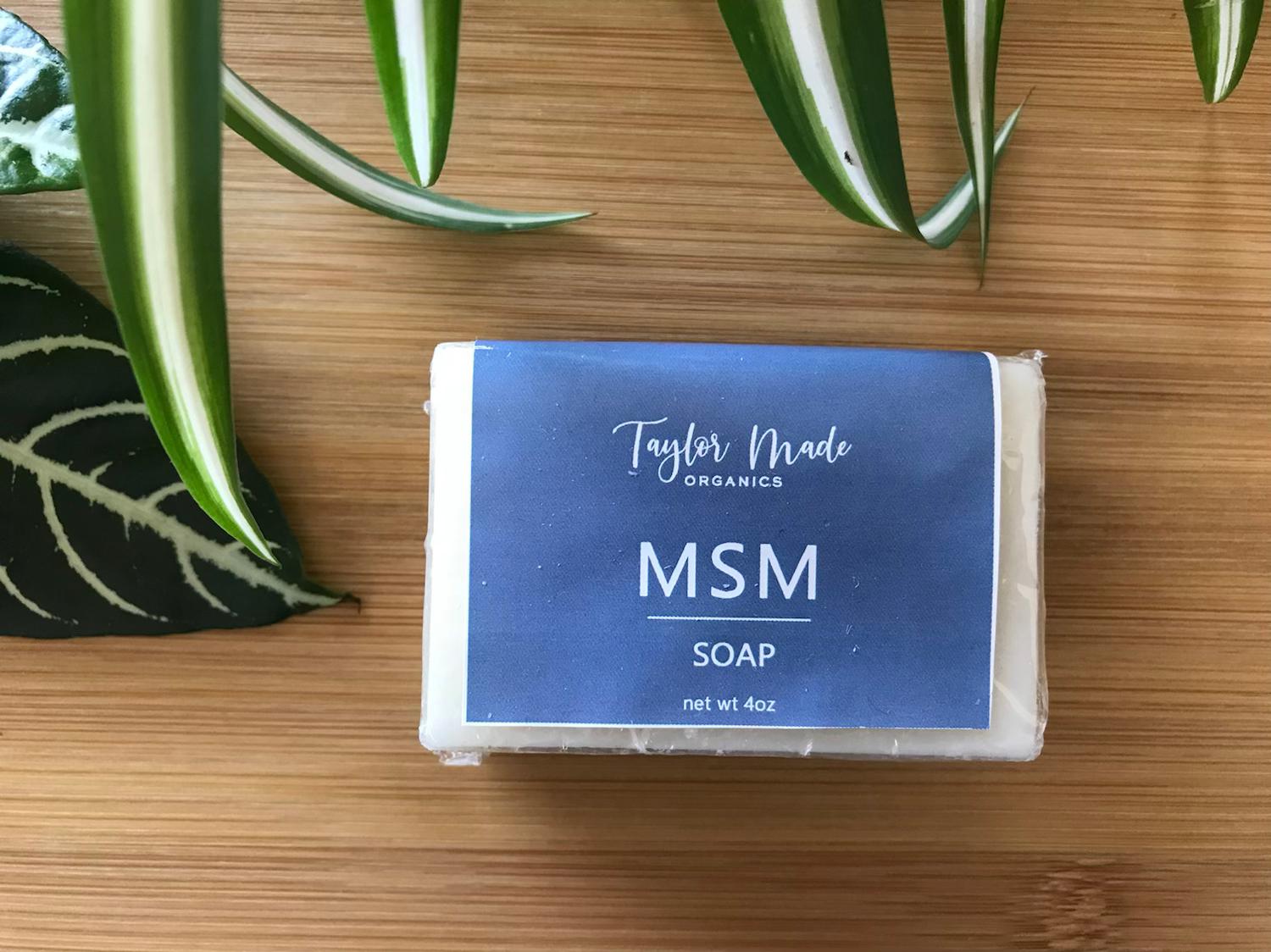 Taylor Made Organics MSM Bar Soap Anti Aging
Our personal care MSM soap uses MSM (organic sulfur) to increase antioxidant defense glutathione and decrease ROS (reactive oxygen species). It promotes the breakdown of collagen, making it a key player for anti-aging. MSM is a natural skin lightener and could help alleviate the symptoms of keratosis pilaris aka chicken skin.
Your skin will fall in love with our personal care products. So much so, you'll have to come back for more and share the goodness with your friends and family!